News
April 17, 2023
By Ines Branco
Forbes: Why Big Food Is Looking To AI To Shape The Future Of Food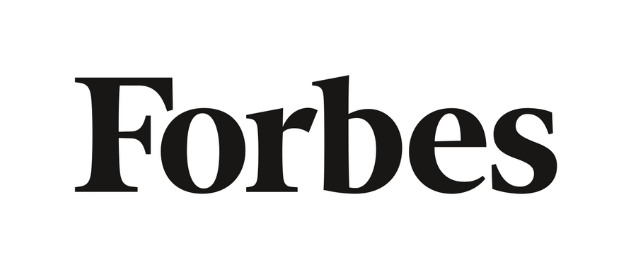 This week, French dairy giant Bel Group announced they had entered into a partnership with Climax Foods, an AI-driven food startup founded by former Google head of data science and astrophysicist Oliver Zahn.
The collaboration seeks to harness the power of artificial intelligence to develop plant-based alternatives to traditional dairy products that offer the same taste, mouthfeel, and nutritional profile as their animal-based counterparts.
Cécile Béliot, CEO of Bel Group, said the partnership is an example of the company's co-innovation strategy, marrying Climax Foods' AI platforms and expertise with Bel's long-standing experience and knowledge in the dairy sector.
News of this deal comes on the heels of a similar collaboration last year which saw Kraft Heinz team up with NotCo, a company using AI named to create plant-based milk, meats, cheese and other alt-protein products.
Kraft Heinz CEO Miguel Patricio said the new joint venture "is a critical step in the transformation of our product portfolio and a tremendous addition to our brand design-to-value capabilities. It helps deliver on our vision to offer more clean, green, and delicious products for consumers. We believe the technology that NotCo brings is revolutionizing the creation of delicious plant-based foods with simpler ingredients."
So what's going on here? Why are some of the world's biggest food companies joining forces with small AI upstarts?
The impetus behind these collaborations is two-fold: meeting corporate sustainability goals and addressing the limitations of traditional food production. Bel Group, for instance, aims to achieve a 50% balance between dairy and plant-based products, with Béliot highlighting the company's determination to "explore new territories and develop innovative solutions that will define the future of food, for all."
David Shaw, ESG Director at Kraft Heinz, echoed these sentiments, noting that the company is continually seeking ways to implement more sustainable agricultural practices without compromising taste. "We can't tell people not to eat meat and dairy," he said, "but what we can do is bring the ingredients that are good for the planet and healthy, the flavors into part of their lives."
But the bigger challenge is these large companies aren't often equipped to discover novel food building blocks that can capture public's imagination. Big food is good at incremental change – product extensions with new flavors, less carbs, less fat and so on – but the changes are often fundamentally small since these companies are largely utilizing the same production methodologies and the same food inputs they've been using for much of the past half century.
Andrew Franklyn-Miller, the chief medical innovation officer for Nuritas, a company that uses AI to develop bioactives for food and supplements, said traditional food brands and the healthcare communities have struggled to transition consumers en masse to healthier and more sustainable alternatives. He believes that AI-driven discovery, combined with lab-based research, can unlock the potential of naturally sourced nutrients in a way that was previously unattainable.
"Are we able to do that without AI? Well, we haven't so far," Franklyn-Miller said in a recent interview. "We've seen areas where we've avoided fatty foods. We've decided that carbohydrates and grains were good. We've now decided that carbohydrate was bad. But broadly speaking, we're playing around with the same ingredients, the same macronutrients."
Franklyn-Miller goes on to say that drugs aren't the answer, but instead naturally sourced nutrients discovered through a combination of lab-based discovery and neural-network-powered AI tools that can map the connections between these protein and food-based building blocks at speeds that are orders of magnitude faster than old-school lab work alone.
"We know that most people would rather not take a drug because of cost for potential ill effects. Instead, there are natural sources and we can't unlock those without utilizing a combination of lab based biology and discovery. And so I think AI, in terms of the computer complexity of search strategy, is going to become inevitable."
What big food does bring to the table is scale. While companies like Climax Foods, Shiru, NotCo and others can help established food brands reinvent their food discovery methodology with new tools like AI, they lack the resources to produce ingredients and finished products at a scale suitable for mass consumption, and so they end up relying on partners with experience do just that.
But even here, bigger companies have their limitations. This is because once new nutrients and inputs are discovered, the resulting ingredients and finished products often require new production methods such as precision fermentation, cell cultivation or molecular farming. To bridge this gap, established food brands are forging partnerships with companies with intellectual property and expertise in these new areas.
The food landscape is in a period of large-scale transition for established brands, and their early forays in alternative proteins have had mixed results. Some companies have discontinued products, while others are scaling back on innovation and discovery initiatives.
But not all are abandoning ship, and it's those companies that are investing in AI-powered food discovery while developing capacity for scalable new forms of food production that will be the ones best positioned to navigate the future of food.
For the full article: https://bit.ly/3ocUsH7
Source: Forbes, written by Michael Wolf