News
March 28, 2023
By Ines Branco
A new clinical trial on Nuritas's PeptiStrong AI-discovered peptides shows broad benefits for muscle health and muscle aging: Natural Products Expo West report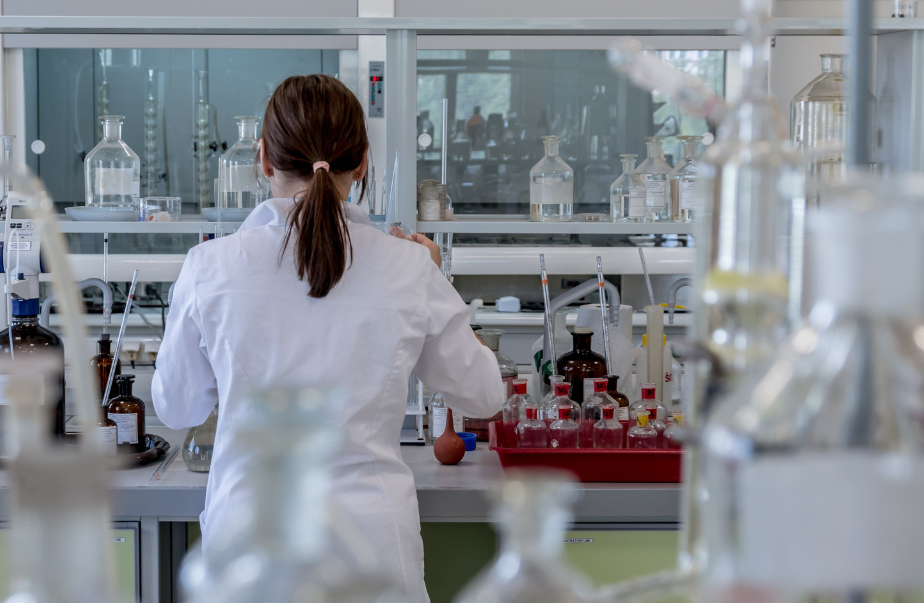 Nuritas (Ireland), a company using artificial intelligence to discover health-promoting peptides from plants, announced results of a new clinical trial on its new PeptiStrong ingredient, derived from fava bean and containing specific cell-signaling peptides, showing that the ingredient has broad benefits for muscle health and muscle aging.
An earlier study on PeptiStrong on 30 men, conducted by Maastricht University and published in The Journal of Nutrition1 in January 2023, compared the effects of supplementing with PeptiStrong versus supplementing with milk protein on muscle mass and strength. "Following immobilization, PeptiStrong performed similarly to milk with regards to muscle mass loss and recovery; however, it outperformed milk protein and significantly improved the rate of muscle protein synthesis during recovery," a Nuritas press release explains.
The new, second study, a randomized, double-blind, placebo-controlled trial now published in Nutrients2, was conducted on 30 men. Subjects supplemented either with placebo or 2.4 g/day of PeptiStrong and underwent resistance training. After delayed onset muscle soreness (DOMS) set in, blood biomarker analysis was performed to determine any changes from baseline. PeptiStrong subjects showed significantly improved strength recovery compared to placebo as well as a reduction in muscle fatigue, leading researchers to conclude that PeptiStrong "significantly improves strength recovery and restoration, reduces fatigue, and positively modulates alterations in markers related to muscle homeostasis."
The Nuritas press release describes how results from this second Nutrients study add to the information gleaned from the earlier The Journal of Nutrition study, "demonstrating that PeptiStrong is a unique, multifaceted solution whose action at the root cause of muscle health and muscle aging could benefit multiple industries and various profiles of consumers." It added: "Those findings may position [PeptiStrong] as the most effective solution ever discovered for muscles."
The Promise of AI for Peptides
During March's Natural Products Expo West trade show in Anaheim, CA, I interviewed Nuritas's head of product development, Sudipta Veeramachaneni, about why the company is devoted to using AI to explore plant-based peptide ingredients specifically.
"The interesting thing about peptides is that they are bioactive signaling peptides," she explained. "What that essentially means is that they have the ability to modulate different changes in the body by either upregulating or downregulating genes and signals in the cell. Now, there are other ingredients that can do that, including things like vitamins and certain botanical extracts, but the unique thing about peptides is, by virtue of being signaling molecules, they let you very precisely go after specific customer benefits and essentially target the health benefit that you're looking for."
To discover previously undiscovered peptides in plants, Nuritas is using its Magnifier platform. Veeramachaneni said Nuritas currently has more than 6 million peptides in its peptide database. The company is working to validate the benefits of some of these peptides. Thanks to AI, this can be done much more quickly and efficiently.
"The Magnifier platform essentially has the ability to look into the entire plant, every peptide in the plant, and then identify which peptide could possibly have a benefit on muscle health," Veeramachaneni explained. "Once that process happens, it goes through a number of additional steps to further finesse and identify which peptides actually have that ability." It does so using study data, whether in vitro or in vivo, that's fed back into the AI, which can then tell researchers which peptides look most promising, and for what health benefits, allowing scientists to narrow down which to pursue in future research.
Veeramachaneni said Nuritas will continue research to determine what populations PeptiStrong can benefit beyond sports nutrition alone. "If we look at the mechanism of action and how it impacts different genes and markers in the body, it could apply to multiple populations," she said. For now, PeptiStrong gives consumers an effective, plant-based peptide for muscle health that is an alternative to dairy-based protein.
References
Weijzen, M.E.G.; Holwerda, A.M.; Jetten, G.H.J.; et al. Vicia faba Peptide Network Supplementation Does Not Differ from Milk Protein in Modulating Changes in Muscle Size During Short-Term Immobilization and Subsequent Remobilization, but Increases Muscle Protein Synthesis Rates During Remobilization in Healthy Young Men. J Nutr. Published online January 11, 2023. DOI: 10.1016/j.tjnut.2023.01.014
Kerr, A.; Hart, L.; Davis, H.; et al. Improved Strength Recovery and Reduced Fatigue with Suppressed Plasma Myostatin Following Supplementation of a Vicia faba Hydrolysate, in a Healthy Male Population." Nutrients. 2023, 15 (4), 986. DOI: 10.3390/nu15040986
Full article: https://bit.ly/3lIxuaf
Source: Nutritional Outlook