News
March 28, 2023
By Ines Branco
Nuritas' PeptiStrong May Offer a Solution for Muscle Health, Clinical Trial Shows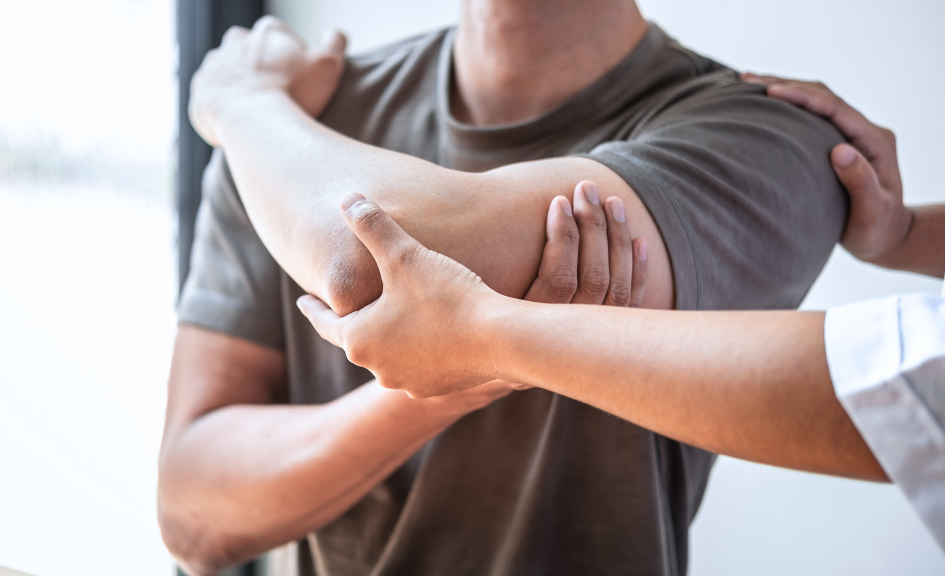 WILMINGTON, Del.— Exclusive Nuritas patented peptides, identified within fava bean may offer a game-changing solution for muscle health, according to the results of a clinical trial carried out with global leader in artificial intelligence(AI) -based natural molecule discovery, Nuritas.
In the quest to live better for longer, it's becoming increasingly clear that plant-based solutions are making huge strides, some even starting to outperform animal proteins on their own battlefield: muscle health. Muscle health is the next frontier of ageing, manifesting in the form of loss of strength, loss of muscle mass and soreness after daily activities or challenging training sessions, at every age.
Dr Brian Keogh, Head of Biology, shared that the results of a new study carried out by Maastricht University and published in the Journal of Nutrition, show that an intelligent ingredient derived from the fava bean performs better than traditional animal proteins (specifically milk protein) when it comes to muscle conditioning. Nuritas' PeptiStrong increases muscle synthesis recovery following immobilization. This clinical was followed by a muscle recovery clinical at a 2.4g dose, under the supervision of Dr Andy Franklyn-Miller, Director of Sports Medicine at the Sport Surgery Clinic in Santry, Ireland.
The clinical trial, carried out under the supervision of muscle health expert Professor Luc Van Loon, backs up Nuritas's assertion that PeptiStrong™ plant-based bioactive peptides unlocked from nature using cutting-edge AI precision technology, represent a significant turning point in the way companies can now transform end-consumer vitamins and supplements, but also functional food and medical food.
Weakening muscles is something consumers all inevitably deal with – from soreness, injury and the natural decline through aging. While animal protein has offered a degree of relief, Nuritas is now starting a change with intelligent peptides from plants.
Nuritas's AI platform offers the potential to unlock plant-based, efficacious solutions to a myriad of health problems, with a success rate of up to 1,200 times that of traditional R&D, in 80% less time.
Dr Nora Khaldi, CEO and Founder of Nuritas, commented: "We're delighted with the results of the clinical trial, but we're not surprised by how well the plant-based peptides performed on muscle health. At Nuritas, we believe that nutritional approaches to muscle loss should not be our only focus any more. Advances in AI technology allow us to go beyond nutrition and create intelligent cell-signaling ingredients that are muscle building, combat muscle loss and support healthy inflammation levels after exercise. In this way, we are complementing nutritional approaches. We are partnering with supplement and nutraceutical innovators that are looking to elevate the efficacy of their products, to answer consumer needs".
The industry-leading plant-based bioactive peptides will provide a wide range of benefits to a diverse range of consumers – from sports enthusiasts to menopausal women – including an increase in muscle performance, muscle recovery and a decrease in muscular fatigue. It will also answer the needs of many modern consumers preferring a plant-based diet.
Dr Andy Franklyn-Miller, Consultant in Sports and Exercise Medicine and Former Director of Sports Medicine at the Sport Surgery Clinic in Santry, Ireland, added: "The identification of peptides that may give improvements in both restoring muscle function after exercise, but also in a rehabilitation group of volunteers who might struggle to regain muscle strength, particularly females in the perimenopausal stage, is a potentially massive innovation in both rehabilitation and sports performance. The identification that PeptiStrong™ contributes to strength recovery really has far-reaching implications through both the recreational performance but also in rehabilitation after injury and that process of healthy aging. It really is a potentially huge advance in a natural plant-based product."
PeptiStrong has been rolled out to consumers via three new direct-to-consumer supplements launched in the last year: Anomaly by Glaxon, P6 by Cellucor, and most recently Longevity launched by Healthgevity with healthcare practitioners. The success of those launches is showing the way for Nuritas-powered innovations, helping consumers on a calorie restriction, with a plant-based diet, undergoing extremely demanding training sessions or looking at increasing their health span with an efficacy never seen before.
The formulation in capsules and compressed tablets benefits from the resistance of the molecule. PeptiStrong has also successfully been formulated in gel shot textures, shake powder, cereal bars and protein bars.
PeptiStrong represents Nuritas's broader mission to revolutionize ingredients: using its unique cutting- edge artificial intelligence technology platform to unlock healthier, safer, smarter ingredients from nature. Nature contains an abundance of hidden biomolecules which help us thrive. While these molecules have existed and evolved over millions of years, we have lacked the technology to uncover, understand and clinically prove their beneficial effects – until now.
Through cutting edge precision technology, Nuritas is opening the way to a brand-new category of ingredients – Intelligent Ingredients. It's time to make our products healthier and better for us, from what we eat to what we apply on our skin. Companies can now truly innovate, by replacing or elevating their product portfolios and creating the next generation of healthier, safer and greener products.
About Nuritas 
What if the future of intelligent ingredients was here but remained hidden away from science? Through pioneering life science and artificial intelligence, Nuritas and our unique Nuritas Magnifier NπΦ allows us to identify, unlock, clinically test and patent peptides; turning them into powerful and precise ingredients that elevate natural efficacy. We want to empower people to live healthier lives, naturally by making our everyday products healthier, safer, greener and more efficacious – from what we eat, to what we apply to our skin, all the way to what we feed our livestock. By translating nature's wisdom into innovation, together, we can change the life of billions.
Full article: https://bit.ly/3lKZVEr
Source: Bev Net