News
January 18, 2023
By Ines Branco
Kathy Oglesby Wins Henry Masos Keynote lecture Award at the Society of Cosmetic Chemists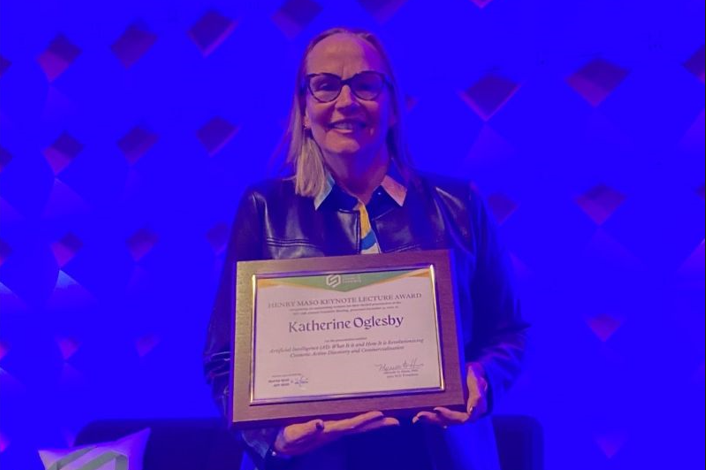 Our VP of Americas, Kathy Oglesby, recently gave a lecture on Artificial Intelligence (AI) and its impact on cosmetic active discovery and commercialization at the annual meeting of the American Society of Cosmetic Chemists. The lecture was very well received by an interested and receptive audience, who were eager to learn about new developments in our field.
After her lecture, she was awarded the Henry Masos Keynote lecture Award by SCC!
The award is given to an outstanding speaker who has demonstrated excellence in cosmetic science and technical presentations. The award is named after Professor Henry Masos, a former president of ASCC and one of the founders of modern-day cosmetic science.