News
June 26, 2023
By Ines Branco
Nuritas creates "world's first" clinically tested anti-aging peptide discovered by AI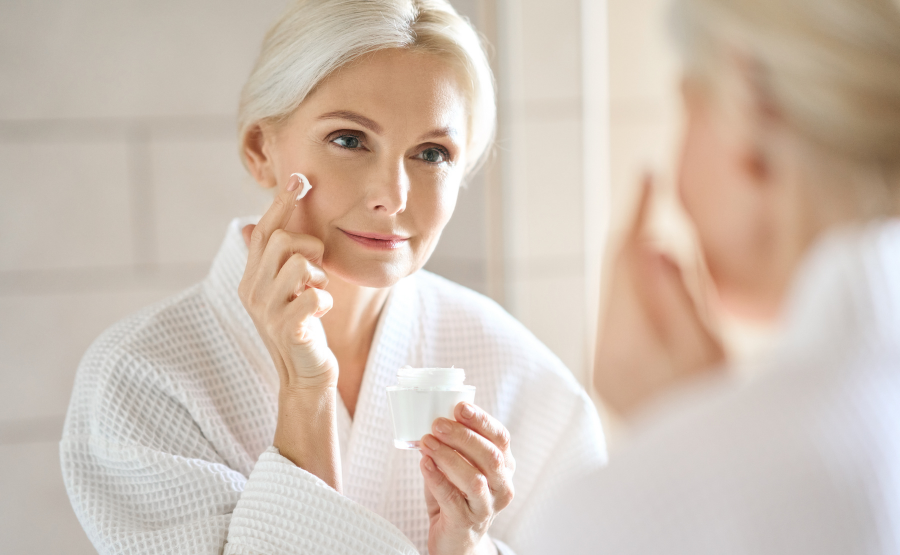 Nuritas has discovered two ingredients called PeptiYouth and PeptiStrong that can be integrated into everyday products, including serums and supplements, to fight the effects of aging on skin and muscles.
The company names stem cell aging as a growing focus for start-ups. It also says one of consumers' most significant concerns is combating the adverse effects of aging.
Nuritas uses its AI-driven bioactive peptide finder, Magnifier NπΦ, to discover millions of previously-untapped peptides from plants that are more effective than animal proteins. The company has identified over six million peptides already.
The AI predicts peptides from in vitro to clinical efficacy with an 80% success rate. The development of an ingredient goes through three phases, from discovery to preclinical biology testing and clinical trials.
PeptiYouth delivers clinically proven efficacy on five critical signs of aging, making it a valuable addition to any skin care routine – deep wrinkles, dull skin, skin pores, dark spots and uneven skin tone. PeptiStrong helps minimize muscle loss, support muscle synthesis and decrease exercise-induced inflammation with cell-signaling power that helps the body function.
"War on aging"
PeptiYouth can be combined with retinol and vitamin C or formulated into serums, face creams, eye creams, pigmented makeup and SPF. The company says it replaces several ingredients in one and dubs it the "world's first" clinically tested anti-aging peptide discovered by AI.
The ingredient was tested over 28 days with a 40-person double-blind placebo trial. Clinical research showed the efficacy of PeptiYouth in humans, discovering that it can reduce wrinkle depth, skin roughness and skin inflammation and increase collagen production.
PeptiStrong can aid athletes to people experiencing menopause or other effects of aging. The ingredient has a 103% strength recovery and four times improved muscle protein synthesis compared to milk protein.
Nuritas says it has new, natural, intelligent ingredients to revolutionize the products consumers use daily to keep people looking and feeling healthier for longer. It says its products are "the tip of the iceberg when it comes to ways AI can help us wage war on aging."
Anti-aging craze
Recently, EveLab Insight revealed factors influencing skin aging through a study of 431,321 participants utilizing its AI-driven skin analysis platform, Eve M. Through these insights, the digital beauty solutions provider aims to identify critical inflection points of wrinkle development and severity.
Early research findings showed the severity of smile-related expression lines – such as crow's feet and nasolabial folds – begin to increase at 23 years old rapidly but then stabilize as women mature into their early 50s.
Shiseido developed a technique to inhibit melanin production by combining Panax ginseng root extract with unique radio frequency irradiation based on high-frequency electrical stimulation at a uniquely set frequency.
The Japanese skin care brand also pinpointed the biological mechanisms of special proteins affecting the aging of skin cells, referred to as the process of senescence. It worked with US-based scientists at the Cutaneous Biology Research Center at Massachusetts General Hospital for five years to understand this occurrence.
Source: Personal Care Insights
Link for full article: https://rb.gy/35f8y