News
April 28, 2023
By Ines Branco
Powering Up Peptide Discovery with AI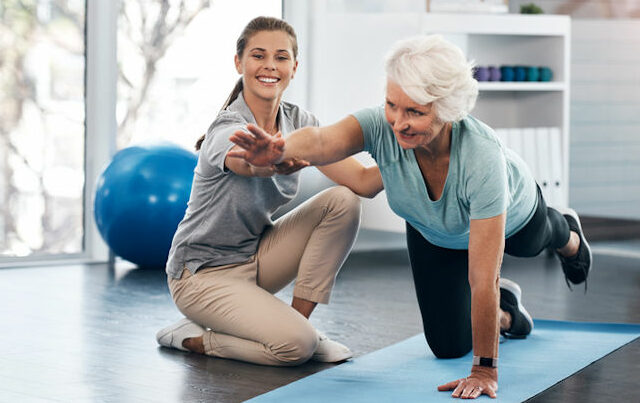 Nuritas has recently published the results of two clinical studies on their next-generation ingredient PeptiStong™. Identified within fava beans, with self-affirmed GRAS and Health Canada approval, Peptistrong™ contains cell-signalling peptides which, when compared against milk proteins, were found to improve the rate of muscle protein synthesis during recovery.
In this New Protein interview, we explore with Dr. Andrew Franklyn-Miller, Chief Medical and Innovation Officer of Nuritas, their unique approach to discovering peptides and how intelligent peptides can help transform sports nutrition and health foods offerings.
Q; Intelligent Peptides – sounds complicated. What are they, and why do we need them?
Andrew: Not at all! Peptides are proteins, but not like those in a steak or a whey protein shake; these are small sequences of amino acids that have specific targets of action on the cell. They are not a source of nutrition themselves rather; they are cell-signaling biological catalysts. They send a message to our body to instruct it to work at its best and to make the best use of all levels of nutrition (macronutrients, vitamins, minerals). We can identify these in our laboratories, targeted by our neural network artificial intelligence platform, and then in our proteomic and biology and manufacturing labs. This technology is revolutionizing the way we look at the ingredients we have known until today: it can amplify them and reduce the volume required of others.
Q; What makes Nuritas' AI peptide discovery platform unique?
Andrew: Our unique Magnifier platform identifies, out of a universe of 6 trillion peptides, the best-performing one for a desired application. We start with either the function we would like to achieve, such as reducing blood sugar or targeting a specific cell receptor, and using our library of peptide data and our machine learning AI engineers, we find the best ones in nature.
To perform this, we need today's best precision technology: Nuritas has built an exclusive artificial intelligence platform, termed the Nuritas Magnifier NπΦ, which incorporates large-scale analysis of multiple 'omics' analysis, manufacturing and in-house biology and mass spectroscopy laboratories with neural networks in predictive and generative models to discover novel peptides, derived from natural sources which unlock the power of the body.
Q; What did the recently completed PeptiStrong clinical studies demonstrate?
Andrew: Plant-sourced oral peptides are the new challenger of innovation, unlocking the power of macronutrients with remarkable cell-targeted activity. The effectiveness of these peptides is documented in two studies published in Nutrients and the Journal of Nutrition this quarter. The results of the first clinical study, carried out by Maastricht University, showed that PeptiStrong™ performs better than traditional animal proteins – specifically milk protein – when it comes to muscle synthesis.
A second clinical study, published in Nutrients and performed in the Sports Surgery Clinic Dublin under my supervision (before I joined Nuritas), goes beyond this, demonstrating that PeptiStrong™ is a unique multi-targeted solution whose action at the root cause of muscle health and muscle aging could benefit multiple industries and various consumer profiles.
Overall, the studies showed that:
PeptiStrong™ boosts strength recovery and performance after exercise: 72 hours after intense exercise, the volunteers that didn't take PeptiStrong™ lost 54% more strength than those that did.
PeptiStrong™ helps fight fatigue and recover high energy levels: The group using PeptiStrong™ was able to perform consistently, and 72hrs after intense exercise produced 47% more power in their final set of exercises compared to the placebo.
PeptiStrong™ reduces exercise-induced damage: PeptiStrong™ displayed a beneficial effect on a wide range of exercise-induced biomarkers (myokines) associated with muscle health, including reduced myostatin.
PeptiStrong™ increased muscle force production after fatigue: greater than baseline, making Peptistrong™ increase muscle power.
Q; Is Peptistrong a good option for products requiring vegan and clean labeling?
Andrew: While it is not a vegan product, PeptiStrong™ is a plant-based biological catalyst. Moreover, we have built it to add a cell signal to any nutrition type, including vegetarian.
Q; What is a typical application for PeptiStrong, and can you give examples of products already on the market?
Andrew: PeptiStrong™ contains the first natural peptides with a synergistic effect on muscle recovery, strength, and energy. It is a plant-sourced ingredient, providing a range of solutions that together represent "anti-aging for muscles," particularly suited to athletes, fitness fans, those who are aging and need more out-of-life, adults looking to boost strength and reduce fatigue, and menopausal women who might struggle with recovery and fatigue. The versatility of PeptiStrong™ is what makes it so powerful, as it can be applied to a variety of food, health supplements, and products without losing its potency. PeptiStrong™ is suitable for application in, for example, capsules, protein and cereal bars, milkshakes, and electrolyte drinks.
Glaxon has partnered with Nuritas to create a new supplement called Anomaly, becoming the first brand to use PeptiStrong™ as one of its active ingredients, available via Glaxon & GNC. There are also two other new products on the market, which are powered by Nuritas: Nutrabolt has launched a Cellucor P6 innovation, and Healthgevity has released their anti-aging, precision peptide supplement LONGEVITY.
Q; How did Nuritas the company come about, and what's in the future pipeline?
Andrew: When creating Nuritas in 2014, Dr. Nora Khaldi's goal was to contribute to disrupting the status quo of ingredient discovery by integrating artificial intelligence (AI) and big data to unlock novel bioactive peptides from food-based materials for the development of solutions to address consumer needs. This is an answer to the insight that many consumers are seeking health and wellness but, at the same time, are not willing to resort to pharma solutions because of the potential ill effects.
Nuritas became the first biotech to prove an AI model in life science, all the way from ingredient discovery to commercialization. In general, a lot happens in the lab, but Nuritas is applying the research to concrete solutions for humans really quickly and efficiently, with result-proven products.
On top of PeptiStrong™, a plant-based revolution in muscle health, the biotech company has also launched PeptiYouth™, designed to improve skin's cellular regeneration and reduce wrinkles.
Over the next few years, Nuritas aims to revolutionize the ingredient business and to reach billions of people with their life-changing ingredients targeting significant areas of lifespan such as cardiometabolic health, bone and cartilage health, neurocognition and muscle health along with energy and vitality.
Dr. Andrew Franklyn-Miller is a highly accomplished physician with expertise in physiology, clinical design, and science communication with a strong background in sports, health, and nutrition. Utilizing his Ph.D. in Biomechanics, Dr. Franklyn-Miller has extensive experience in working with high-profile sports teams such as All Blacks, Giants and Orlando Magic, and over ten years of experience as Director of SSC Sports Medicine. He has also published more than 60 peer-reviewed papers and authored Clinical Sports Anatomy. As the chief medical and innovation officer at Nuritas, Dr. Franklyn-Miller has responsibility for innovation pipelines, software engineering, data curation, data science, proteomics, biology lab and regulatory departments.
Article here: https://bit.ly/41Lql8K
Source: New Protein