News
February 14, 2023
By Ines Branco
Plant-based peptides from fava beans to shake up muscle health segment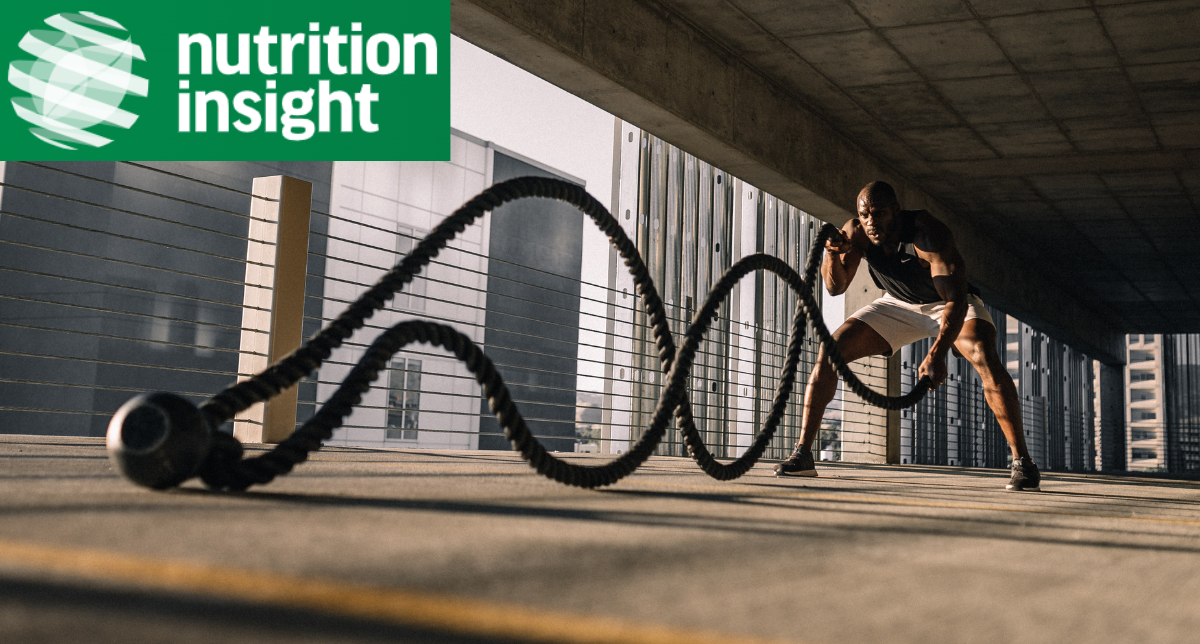 Extracting bioactive peptides from fava beans using precision tech as a "game-changing" muscle health solution, Nuritas and Maastricht University have published a clinical trial demonstrating the effectiveness of the company's plant-based bioactive peptide solution, PeptiStrong.
The study, published in the Journal of Nutrition, shows that the bioactive ingredient performs better than traditional animal proteins, specifically milk protein, in muscle conditioning. Nuritas' PeptiStrong increases muscle synthesis recovery following immobilization.
"We believe that nutritional approaches to muscle loss should not be our only focus anymore. Advances in AI technology allow us to go beyond nutrition and create intelligent cell-signaling ingredients that are muscle-building, combat muscle loss and support healthy inflammation levels after exercise," says Dr. Nora Khaldi, CEO and founder of Nuritas.
The company states that the bioactive peptides will provide a range of benefits to consumers – from sports enthusiasts to menopausal women – such as increased muscle performance, recovery and decreased muscular fatigue.
Next frontier in aging intervention
Muscle health has been identified as the next frontier of research and intervention in the loss of strength, muscle mass and soreness brought on by activity and strenuous training. The bioactive peptides in this product can significantly transform companies' end-consumer vitamins and supplements and functional and medical foods.
Nuritas specializes in artificial intelligence (AI) based natural molecule innovations. Its platform can unlock efficacious solutions with a success rate of up to 1,200 times that of traditional R&D in a fraction of the time.
The clinical study was followed by a muscle recovery clinical study at a 2.4 g dose. "We are partnering with supplement and nutraceutical innovators that are looking to elevate the efficacy of their products to answer consumer needs," Khaldi explains.
The study aimed to compare the impact of the Vicia faba peptide network to milk protein supplementation on muscle mass and strength loss during limb immobilization and regain during remobilization.
Results and findings
Thirty men between the ages of 24 and 29 were subjected to seven days of one-legged knee immobilization followed by 14 days of ambulant recovery. Participants were randomly allocated to ingest either 20 g of the Vicia faba peptide network or a milk protein concentrate (isonitrogenous control) twice daily throughout the study.
Single-slice computed tomography scans were performed to assess the quadriceps cross-sectional area (CSA). Deuterium oxide ingestion and muscle biopsy sampling were applied to measure myofibrillar protein synthesis rates.
Participants were instructed to refrain from strenuous physical activity, avoid alcohol intake, and keep their diet as constant as possible for two days before the first experimental test day until the final test visit at 21 days.
The participants completed dietary intake and physical activity records for three days before the immobilization period and during the final three days of the immobilization and recovery periods.
Dietary intake records were analyzed using the Dutch Food Consumption Database 2019. The study shows that seven days of single-leg immobilization resulted in a substantial decline in daily muscle protein synthesis rates and a loss of muscle size and strength, which only partially recovered after 14 days of remobilization.
No differences were observed between the Vicia faba peptide network or milk protein supplementation for the loss of muscle size and strength during short-term immobilization or the regaining of muscle size and strength during subsequent remobilization. However, supplementation resulted in significantly higher muscle protein synthesis rates during the remobilization period when compared with milk protein supplementation.
"The identification that PeptiStrong contributes to strength recovery really has far-reaching implications through both the recreational performance but also in rehabilitation after injury and that process of healthy aging. It really is a potentially huge advance in a natural plant-based product," says Dr. Andy Franklyn-Miller, consultant in sports and exercise medicine.
Direct-to-consumer supplements
PeptiStrong has been rolled out to consumers through direct-to-consumer supplements launched in 2022 – Anomaly by Glaxon, P6 by Cellucor, and Longevity by Healthgevity and has been formulated in gel shot textures, shake powder, cereal bars and protein bars.
"The identification of peptides that may give improvements in both restoring muscle function after exercise, but also in a rehabilitation group of volunteers who might struggle to regain muscle strength, particularly females in the perimenopausal stage, is a potentially massive innovation in both rehabilitation and sports performance," says Franklyn-Miller.
After launching the ingredient in the US in November 2022, the company will exhibit at Natural Expo West in California, US in March.
Dr. Khaldi previously told NutritionInsight that peptides would surpass the field of proteins. Nuritas has consistently demonstrated that peptides are key to unlocking innovation where active ingredients are concerned, leveraging health and nutrition and utilizing food compounds to treat diseases.
By Inga de Jong
Source: https://www.nutritioninsight.com/news/plant-based-peptides-from-fava-beans-to-shake-up-muscle-health-segment.html