News
March 28, 2023
By Ines Branco
PeptiStrong Successfully Undergoes Two Clinical Studies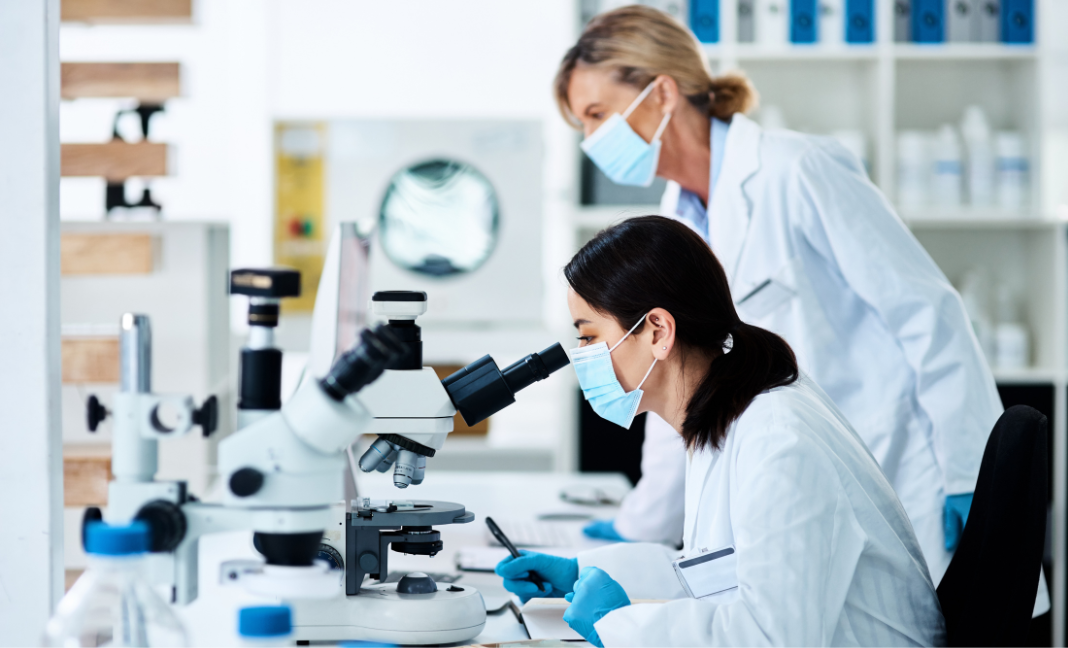 In another milestone for the company's exclusive AI peptide-discovery platform, a second clinical on Nuritas ingredient PeptiStrong may position it as the most effective and revolutionary solution ever discovered for muscle function. PeptiStrong – a plant-sourced next-generation ingredient extracted from fava beans and containing specific cell-signaling peptides, with self-affirmed GRAS and Health Canada-approved – has successfully undergone two clinical studies.
The results of the first study, carried out by Maastricht University under the supervision of Professor Luc Van Loon and published in the Journal of Nutrition, showed that the intelligent ingredient unlocked from the fava bean using cutting-edge technology performs better than traditional animal proteins – specifically milk protein – when it comes to muscle protein synthesis. Following immobilization, PeptiStrong performed similarly to milk with regards to muscle mass loss and recovery, however it outperformed milk protein and significantly improved the rate of muscle protein synthesis during recovery.
A second clinical, in Nutrients and performed in the Sports Surgery Clinic Dublin, under the supervision of Dr Andrew Franklyn-Miller, now goes beyond those conclusions, demonstrating that PeptiStrongTM is a unique multi-faceted solution, whose action at the root cause of muscle health and muscle aging, could benefit multiple industries and various profiles of consumers. Those findings may position it as the most effective solution ever discovered for muscles. The results demonstrate how the company has managed to deliver against consumer needs, with a cell-signaling peptide array, effective through human digestion, at a low dose (2.4g/day).
Nuritas Board Member Dr Guru Ramanathan, former Chief Innovation Officer for GNC and expert in Clinical Trials Management, Consumer Health Product Development, DSHEA Regulatory Compliance and Management of Technology in Healthcare commented: "Today's consumers are scrutinizing the efficacy and scientific backing of their products, and their expectations for scientific demonstration keep growing. At the same time, they are also much more aware of all nutritional approaches and have reached a point where they have optimized their own nutrition.
This is where Nuritas comes in: their plant-sourced cell-signaling peptides go beyond nutrition.  "This is a new generation of ingredients that signals the cells and the body to function, and to make a better use of any type of nutrition, vegan or not. Combining oral peptides and nutritional compounds in supplements and functional food will bring green tech innovation to a whole new level."
Global leader in AI-based peptide discover, Nuritas is focused on discovering and launching a new generation of intelligent ingredients that will help companies make the products we use and consume everyday healthier, safer and greener. The plant-sourced Nuritas peptides are exclusive patented ingredients that are more powerful than the plant itself, with multiple mechanisms of effectiveness. It marks the beginning of a new era as they lead the way in replacing ingredients as we have known them before.
Dr Nora Khaldi, CEO and founder, commented: "Improving the quality and impact of edible and skincare products has been a key focus for us at Nuritas. These two double-blind placebo efficacy clinicals underline the incredible power of our PeptiStrong™ ingredient and are a testament to power of our AI platform technology. We look forward to powering the next-generation products which are sustainable, plant based with real health benefits supported by science."
The peptides contained in PeptiStrong have been identified within fava bean using Nuritas' ground-breaking AI platform and have been unlocked using their innovative biotechnology. PeptiStrong has been rolled out to consumers via three new direct-to-consumer supplements launched in the last year: Anomaly by Glaxon, P6 by Cellucor, and most recently Longevity launched by HealthGevity with healthcare practitioners.  The formulation in capsules and compressed tablets benefits from the resistance of the molecule. PeptiStrong has also successfully been formulated in an electrolyte drink, gel shot textures, shake powder and shake drinks, cereal bars, and protein bars, along with standard and compressed capsules.
About Nuritas 
What if the future of intelligent ingredients was here but had remained inaccessible until today? Through pioneering life science and artificial intelligence, Nuritas and our unique Nuritas Magnifier-NπΦ allows us to identify, unlock, clinically test, and patent peptides; turning them into powerful and precise ingredients that elevate natural efficacy. We want to empower people to live healthier lives, naturally by making our everyday products healthier, safer, greener, and more efficacious – from what we eat, to what we apply to our skin, all the way to what we feed our livestock. By translating nature's wisdom into innovation, together, we can change the life of billions.
Full article: Bevnet
Source: https://bit.ly/3n6q00N