News
February 24, 2023
By Ines Branco
Peptides from plants may offer ground-breaking solution for quick muscle recovery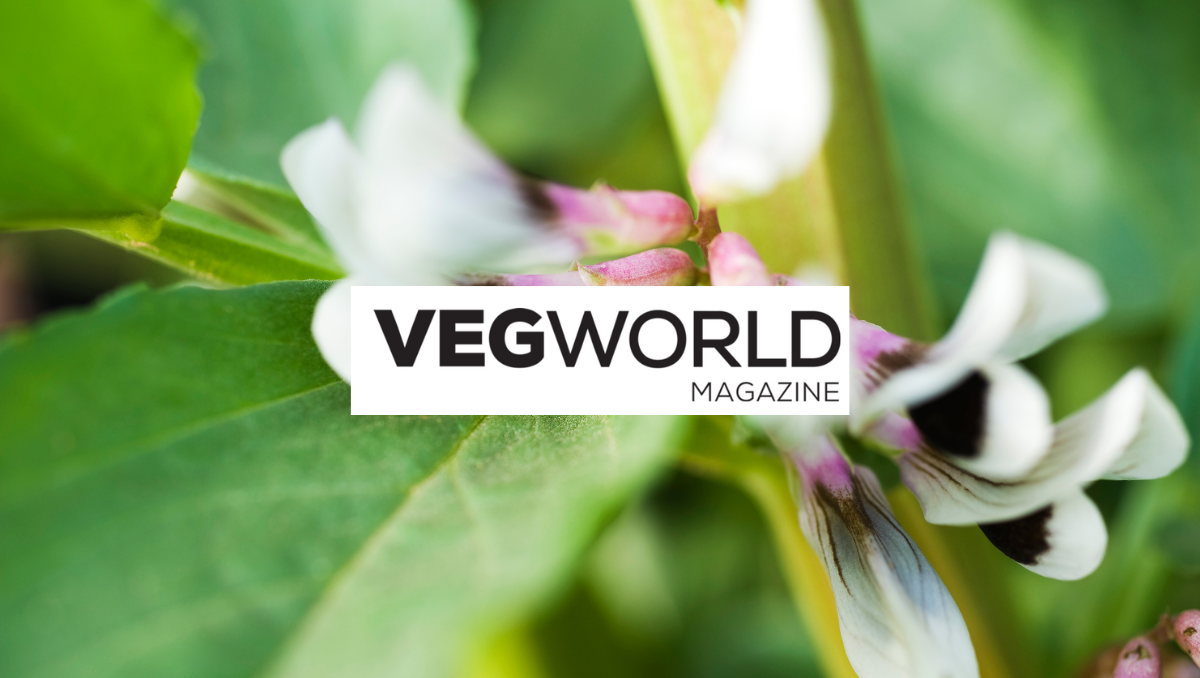 Newly published clinical trial shows that peptides within fava beans may offer the most effective solution ever discovered for muscle health, including in aging and fatigue from exercise
In the quest to live better for longer, plant-based solutions are making huge strides when it comes to combating the effects of aging, some even starting to outperform animal proteins when it comes to maintaining muscle health. Unlocking the key to muscle health is the next frontier of reducing the effects of aging, and the solution might be from an unlikely source: plants.
According to the results of a clinical trial carried out with AI life science leader Nuritas and Maastricht University, it seems that plant-based peptides may be the answer we've been looking for. Plant-based peptides are chains of amino acids that play a vital role in the function of our body. Now proven through two recent clinical studies, the bioactive peptides from Nuritas will provide a wide range of benefits to a diverse range of consumers – from sports enthusiasts to people going through menopause, to seniors – including an increase in muscle performance, muscle recovery, and a decrease in muscular fatigue after exercise.
New peptides identified in fava beans are making waves in the fitness and recovery world and may offer a game-changing – and plant-based – solution for muscle health. Nuritas is unlocking these peptides using traditional techniques inspired by ancestral fermentation.
Weakening muscles is something we all inevitably deal with – from soreness, injury, and the natural decline through aging. While animal protein has offered a degree of relief, Nuritas is now leading the way with more consumer-friendly ingredients in the form of intelligent peptides from plants.
Dr. Nora Khaldi, CEO and Founder of Nuritas, commented: "We're delighted with the results of the clinical trial, but we're not surprised by how well the plant-based Nuritas peptides performed on muscle health. Advances in AI technology allow Nuritas to go beyond nutrition and create intelligent cell-signaling ingredients activating natural pathways in the body that are muscle-building, combat muscle loss, and support healthy inflammation levels after exercise. It's an exciting time for consumers – ingredients in supplements and food are about to enter a new era where their effectiveness will soar versus what we've been used to until now."
PeptiStrong™ is already available via three supplements launched in the last year: Anomaly by Glaxon, P6 by Cellucor, and most recently Longevity launched by Healthgevity. The success of those launches is showing the way for Nuritas-powered innovations, helping consumers on a calorie restriction, with a plant-based diet, undergoing extremely demanding training sessions, or looking at increasing their health span with an efficacy never seen before.
PeptiStrong™ has also successfully been formulated in gel shot textures, shake powder, cereal bars, and protein bars.
PeptiStrong™ represents Nuritas's broader mission to revolutionize ingredients: using its unique cutting-edge artificial intelligence technology platform to unlock healthier, safer, smarter ingredients from nature. Nature contains an abundance of hidden biomolecules that help us thrive. While these molecules have existed and evolved over millions of years, we have lacked the technology to uncover, understand and clinically prove their beneficial effects – until now. Companies can now truly innovate, by replacing or elevating their product portfolios and creating the next generation of healthier, safer, and greener products.
Full article here
Source: Veg World Magazine