News
November 3, 2015
By Nuritas
Nuritas™ has the potential to grow bigger than Facebook – Partovi
There was a fantastic interview with Silicon Valley investor, Ali Partovi, in the Sunday Independent over the weekend where he discussed how Nuritas™ is benefiting humanity and has the potential to grow bigger than Facebook.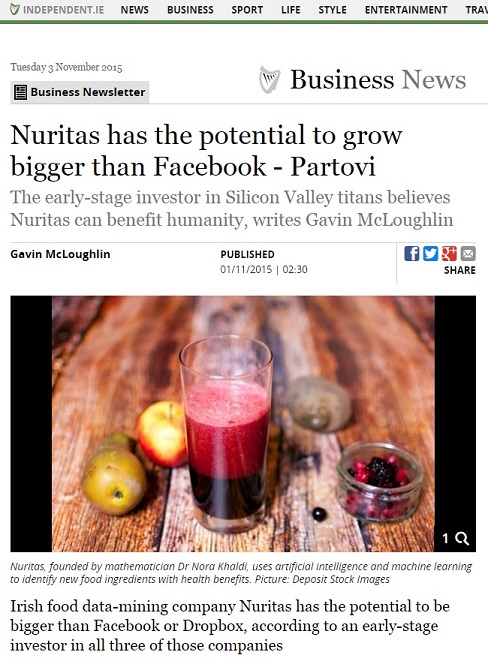 "The scale of the benefits that it can bring to humanity are enormous. I measure these things by how much they make our lives better collectively. Nuritas has the potential to tremendously accelerate how we understand how to treat different maladies, how to slow down ageing, any single one of the different areas that they're applying their research to is a huge area," Partovi told the Sunday Independent.
"It is often hard to really see how big something can be because you have to have a vision to imagine a completely transformed world. I do think Nuritas could be as big or even bigger than Facebook or Dropbox."
Partovi was an early stage investor in Facebook and Dropbox and is part of our $3.2M funding round.
To read the full interview, please click here.
Nora Khaldi