News
May 5, 2021
By Nuritas
Nuritas Founder & CEO Dr Nora Khaldi Joins Governing Board of the European Institute of Innovation and Technology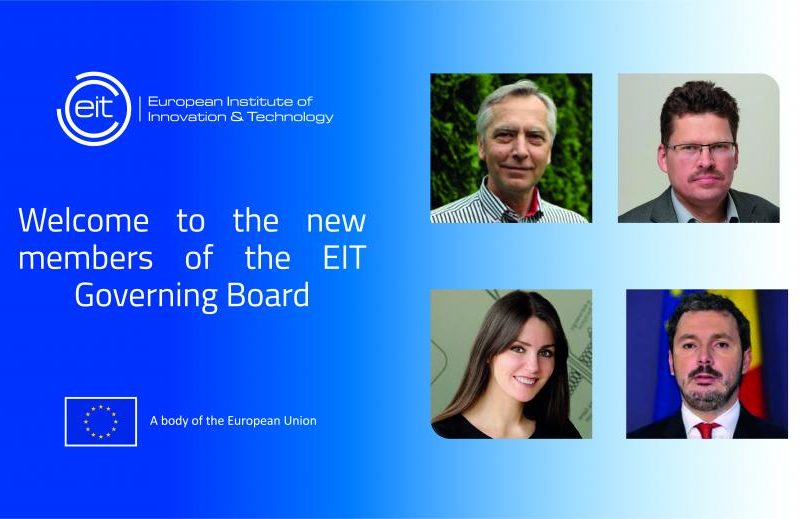 Dublin, Ireland, May 4th 2021 – Nuritas announces the appointment of their Founder and Chief Executive Officer, Dr Nora Khaldi to the European Institute of Innovation and Technology (EIT) Governing Board. She joins Jan Figel, Janis Grevins and Razvan Nicolescu as new board members to the EIT.
The EIT was formed by the European Union in 2008 with the aim to strengthen Europe's ability to innovate. The EIT brings together organisations from business, education and research to find innovative solutions to pressing global challenges. To date, the EIT has developed the largest innovation community in Europe, with over €3.3 billion in raised investments by EIT ventures. Appointed by the European Commission, the EIT Governing Board guides its strategic direction and manages its Knowledge and Innovation Communities (KICs).
"It is a true honour to join the board of the EIT. At a time where we are facing some of greatest health and economic challenges, the EIT will be a tremendous innovation driver in Europe and will be key to developing the solutions we need. It is a privilege to be part of this initiative and I look forward to working with the EIT community to deliver innovation", said Dr Nora Khaldi.
Mariya Gabriel, Commissioner for Innovation, Research, Culture, Education and Youth, had the following to say about the appointment of Dr Khaldi, "…With the EIT, the EU has an instrument capable of playing a major role in the sustainable recovery of our economy fostering innovation on a scale that will trigger systemic changes in all the sectors covered by the Knowledge and Innovation Communities (KICs). I am convinced that [Nora's] valuable knowledge and experience and future work in the Governing Board will greatly contribute to the future success of the EIT and its KICs". Director of EIT, Martin Kern added, "We are looking forward to boosting innovation in Europe together".
Nuritas is a rapidly growing, award-winning digital biotechnology and R&D company which has created remarkable interest globally for its peptide-finding platform capabilities.