News
October 24, 2017
By Nuritas
"Adapt or Go Extinct!" – Nuritas™ Keynote Speech at EU INNOVEIT Event
Nuritas™ Founder and CSO, Dr. Nora Khaldi, delivered the keynote speech at the opening of the European Institute of Innovation and Technology (EIT) INNOVEIT event, Europe's largest innovation event. EIT is a €2.3 billion EU initiative aimed at bringing innovation forward in Europe. It is part of the EU commission H2020 budget. The annual event brings together key policymakers and innovators to discuss the future of innovation and entrepreneurship in Europe and how Europe can improve its innovation strategy and policy.
In her keynote speech, Nora discussed her journey through academia where she was supported by EU competitive grants such as the Marie Curie grant and then her journey into entrepreneurship with Nuritas™. Nora highlighted in her speech the importance for the EU to focus on building an ecosystem to foster innovation and identify the potential EU unicorns early.
You can view Dr Khaldi's keynote speech below:
Nora's speech starts at 13:12 and then a panel discussion with Nora, Tibor Navracsics (European Commissioner for Education, Culture, Youth and Sport) and Peter Olesen (Chairman of the EIT Governing Body) begins at 39:21.
Here's a great cartoon summary of Dr Khaldi's speech and other great photos from the event:
Source: EIT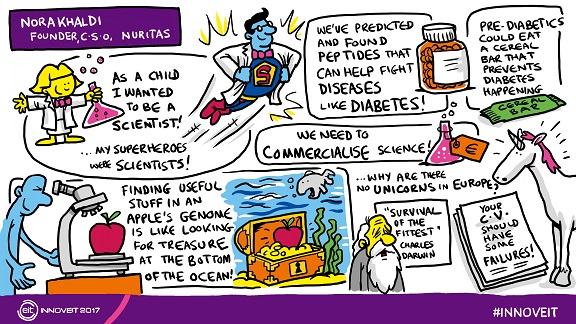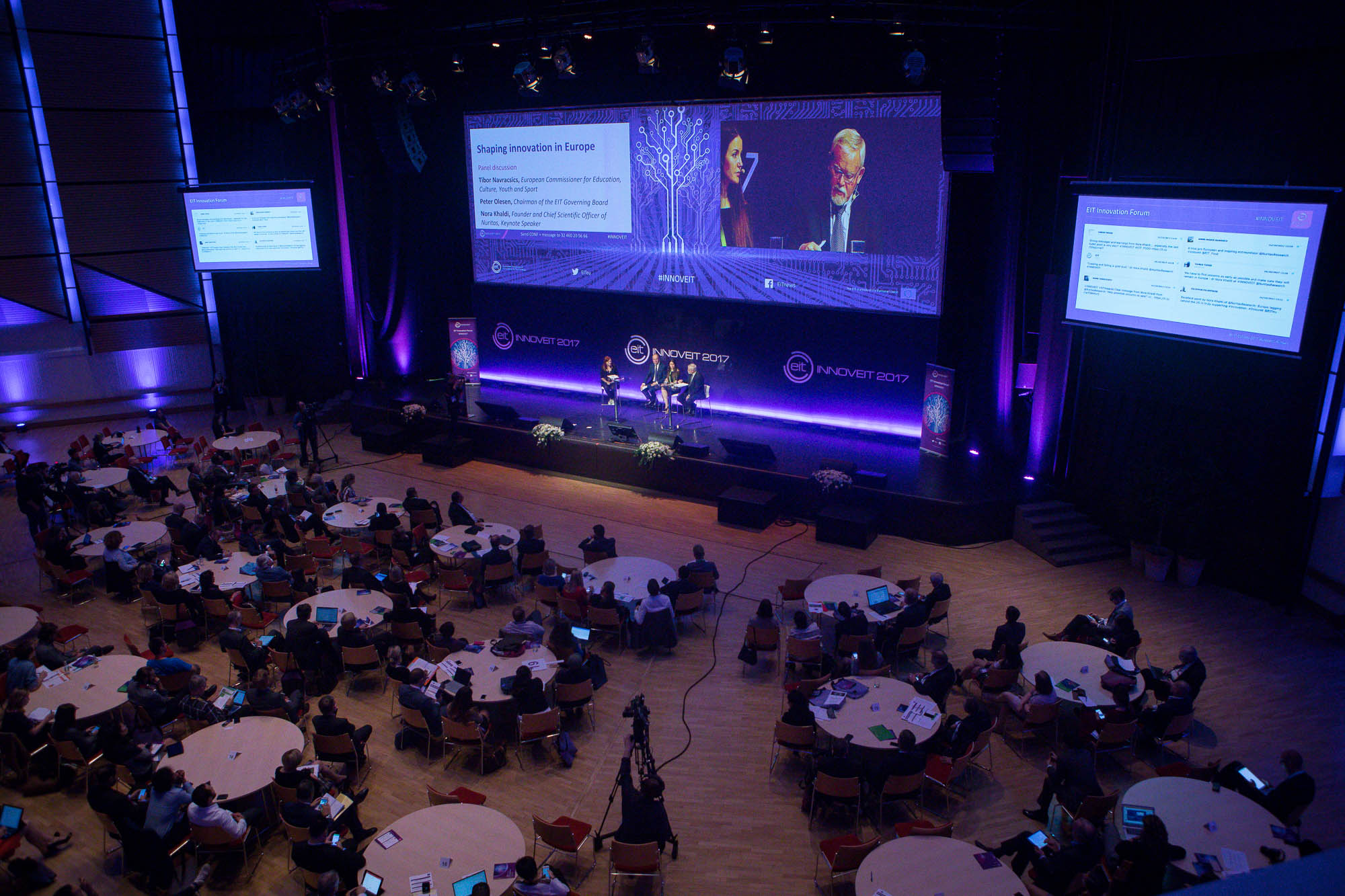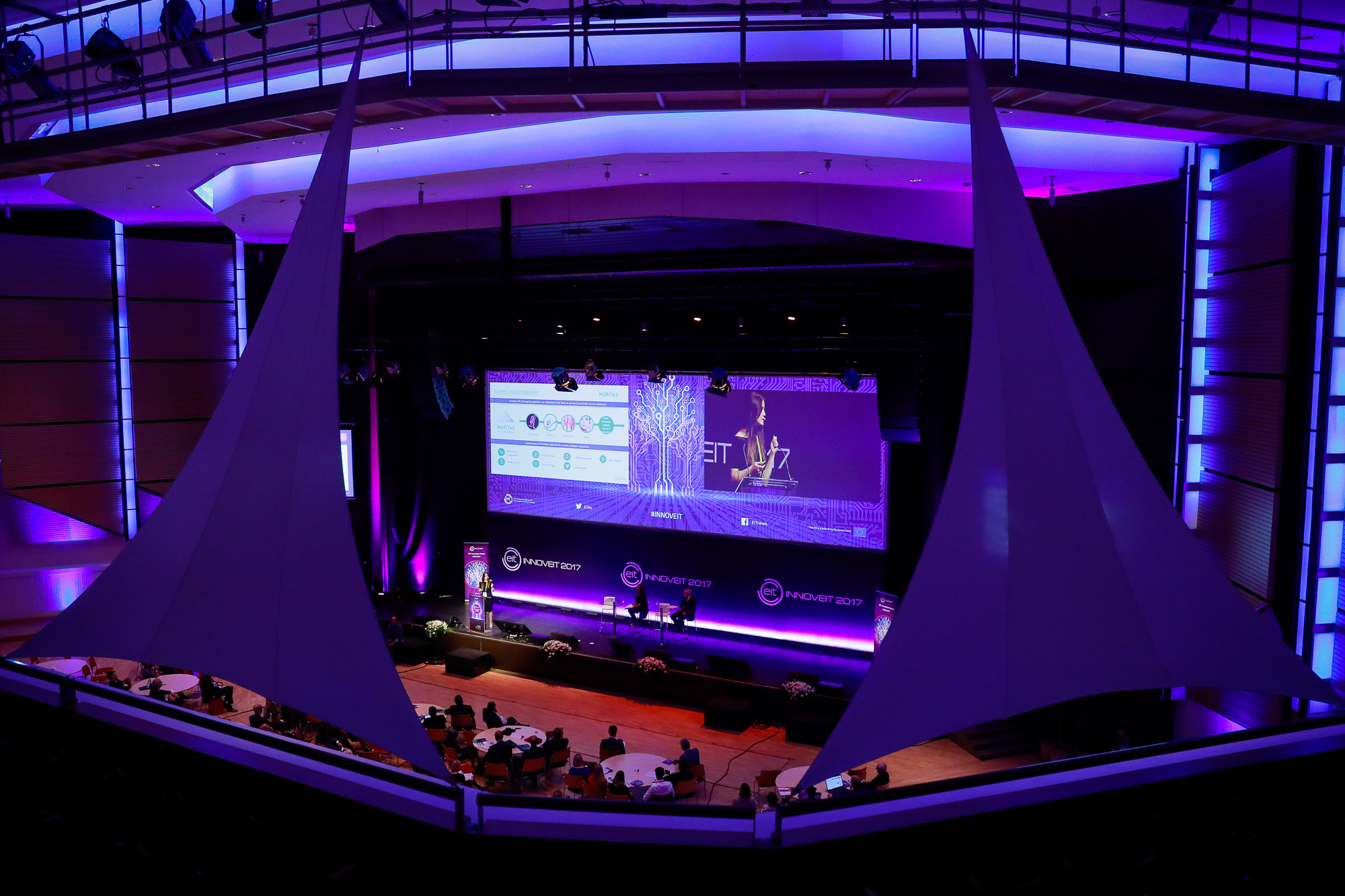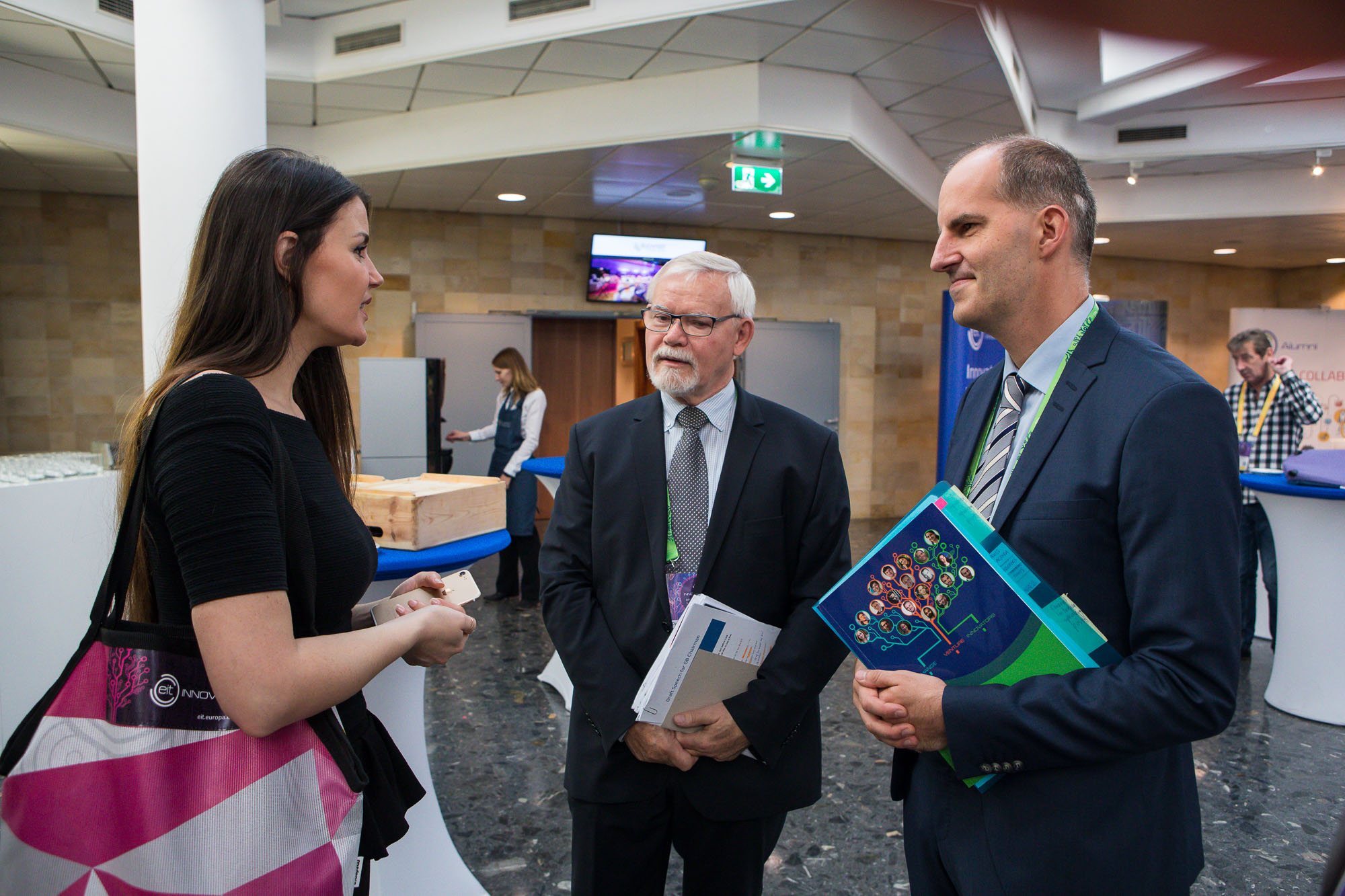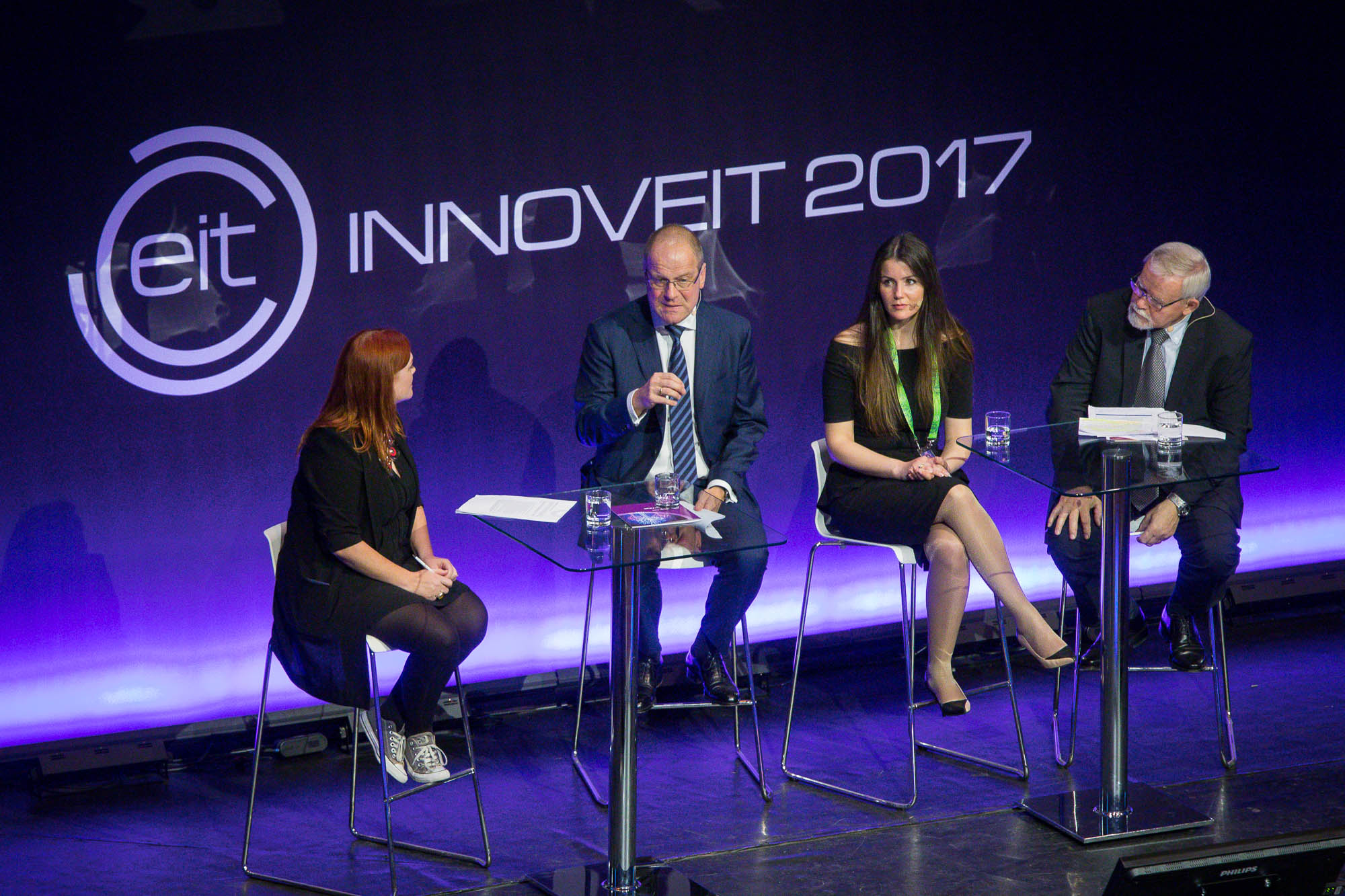 Source: Twitter